Crewed Yacht Charter Sardinia 2020
Sailboat holidays Sardinia New 2020 We've been planning Sardinia Crewed yacht charters for the last 25 years, suitable both for the beginners (first timer sailboat holiday in Sardinia) and for those who already know the natural wonders of this Island and that the best way to explore is to do that by the sea.
For Summer 2020 Sagaponack Charter is happy to invite you to explore the wonders of Sardinia on board of its amazing catamarans; wonderful one week long cruises escorted by a skipper, an hostess and a full equipe that will make sure to let you have a relaxing holiday, to enjoy Sardinia in a unique way.
We have a new Sardinia Crewed Charter itinerary you'll be on board of luxurious catamarans for a week.
A nice breeze and the northwest wind together with breathtaking natural views will make this holiday one of the best of your life; with friends or family you'll be free to choose how to experience this vacation, sportingly or relaxing, yachting through the Islands anchoring under the stars or living the nightlife of the animated little towns of Sardinia and Corsica.
This kind of itinerary will allow you to visit the best creeks and beaches of the north side of Sardinia. Throughout this one-week Charter Sardinia you will discover some of the most amazing places in the Mediterranean Sea, unique beaches with pink and golden sand, submerged beaches that allows you to walk into the open sea. This itinerary is a perfect compromise between landscapes and natural beauties and the high historic value of the locations.
Spagi (Cala Corsara - Dune Baia degli Inglesi - dune baia inglesi - Cala ferrigno - Cala D' alga)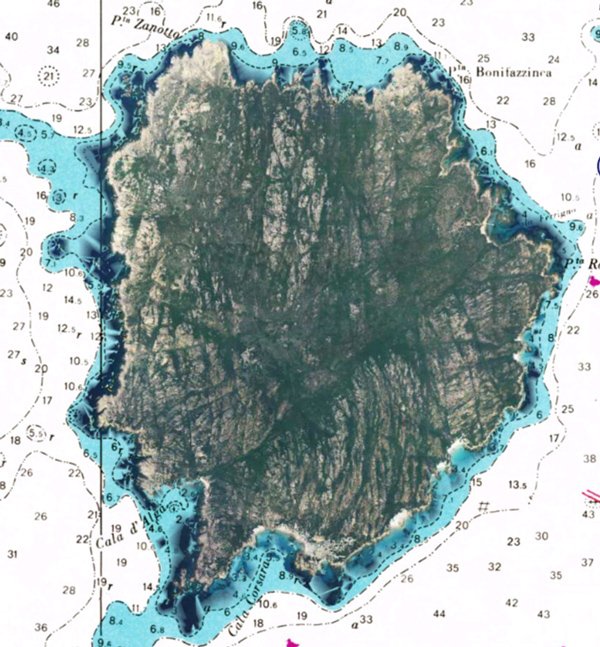 Caprera (tahiti Cala Codiccio - Cala Napoletana - Cala garibaldi - Cala portese - Porto palma - Cala brigantina),
Maddalena (Cala Spalmatore - Giardinelli Testa del polpo - Cala capo ferrari - Cala Francese),
Budelli (the Pink Beach takes its name from the colour of the sand, which is given this colour from the coral fragments in it),
Manto della Madonna (wich takes its name from the amazing turquoise colour of the waters between the islands),
Santa Maria (Cala Santa Maria - Passo degli asinelli),
Isola Piana (Le Piscine, an island characterized by its semi-submerged sands that push out to Corsica, allowing you to walk "brushed" by the sea until you reach Corsica),
Cavallò (Cala di Zeri, you'll have the chance to walk by the shore and to rest in the cove overlooking at celebrities houses projected by prestigious architects - Cala di palma Cala giuncu)
Lavezzi (first natural park of Bocche di Bonifacio, where you can dive through curious pisces; near to Cavallo it reflects its natural and wild beauty without any residence nearby) Cala Giunco , Cala Grecu , Cala della Chiesa,
Bonifacio with its white breath-taking shore and the historical little town on the cliff overlooking the sea - Cala paragnanu - Fazziolu.
We offer this kind of itinerary for a minimum stay of a week suggesting you to add few more days, exploring Sardinia by sailboat offers the chance to visit many little known but very beautiful coves, resulting in an amazing holiday tailored to the hosts. We invite you to discover where to rent a catamaran in Sardinia.